Following the new Government guidelines we will not be running any school tours during lock down.
-
We hope you are inspired by our video and virtual tour!
For all information relating to COVID-19 (coronavirus), please see the GOV.UK website here.
For St. Thomas More related COVID-19 support, please see the dedicated page here.
-
For our COVID-`19 Recovery Curriculum, please see our dedicated page here.
For information relating to SEND, please contact Mrs Austin: sen@st-thomasmore.medway.sch.uk.
For family support information, please contact Jody: flo@st-thomasmore.medway.sch.uk.
SchoolGateway - Please click here to school fund, school trips, fruit, and other items as requested.
Join easyfundraising and you can collect free donations for us every time you buy something online. It won't cost you a penny extra so please help us to raise funds. Funds raised will help us with extra items to enhance the children's learning. Click here for the link to our Easy Fundraising Page.
This is our Catholic Primary School:
A safe and happy place, where young people can grow
In love,
In knowledge and wisdom,
In faith,
In respect,
In dignity and self-worth,
where we will endeavour to nurture, respect and live the gospel teachings
that are the corner stone of our faith.
"Love one another as I have loved you."
St. Thomas More School is committed to quality education in a caring environment that reflects the values and beliefs of our Catholic faith.
Our chicks arrived in early March, and below you can see the duration of their stay with us from being hatched, to only a few days ago meeting their elders.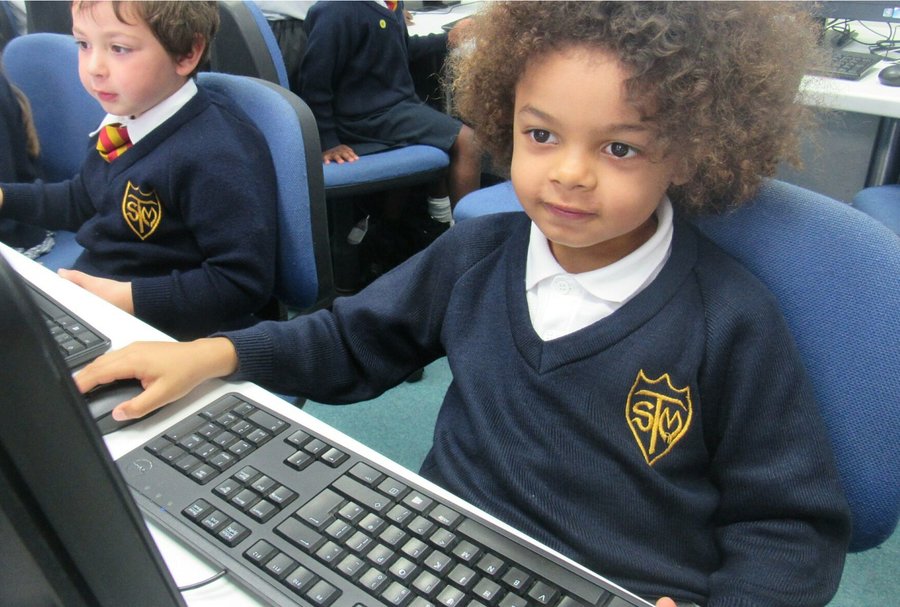 Latest STM School Calendar Events
February Half Term

15

Feb

2021
Call the School Administrator, Sandra Bickmore, for any school enquiries
or to request paper copies of information displayed on this website -
01634 864701