Eco Warriors

Click on the link to find fun Eco activities that you can complete at home!
What is an Eco Warrior?
Our Eco Warriors aim to care and look after our school environment: they help others to follow our eco-code, monitor our energy use in the school and encourage teachers and children to recycle. Eco Warriors will take part in discussions and votes and feedback any relevant information to their class. Members will meet regularly with Mrs Doughty to discuss their ideas.
Why do we have Eco Warriors?
Being an Eco Warrior is an ideal opportunity for our pupils to get more involved in the way our school is run and help us to be more environmentally friendly. It provides opportunities for pupils to communicate their feelings as well as influence decisions that are made. Eco Warriors take on the responsibility of expressing their own views, but also the views of their peers as well as passing on information from eco meetings.
Throughout the school year we meet on a two weekly basis to discuss and plan ideas associated with the nine focus areas. Which are:
Biodiversity

Energy

Litter

Waste

Transport

Water

School grounds

Healthy living
The children decide and come up with their own ideas on how to improve and maintain what we do in school regarding each of these areas.
Walk on Wednesday.
Every Wednesday we encourage each other to walk, scooter, skateboard or ride to school! This keeps us fit and healthy as well as helping save the environment.
Unfortunately due to COVID the Eco Warriors haven't been able to meet this academic year.
Meet our Eco Warriors!
2020/2021
Suggestion boxes have been placed around the school so you can make suggestions for the Eco Team! They are in the hall, office and quiet area. There will be post it notes and a pencil left by box so you can put your ideas in!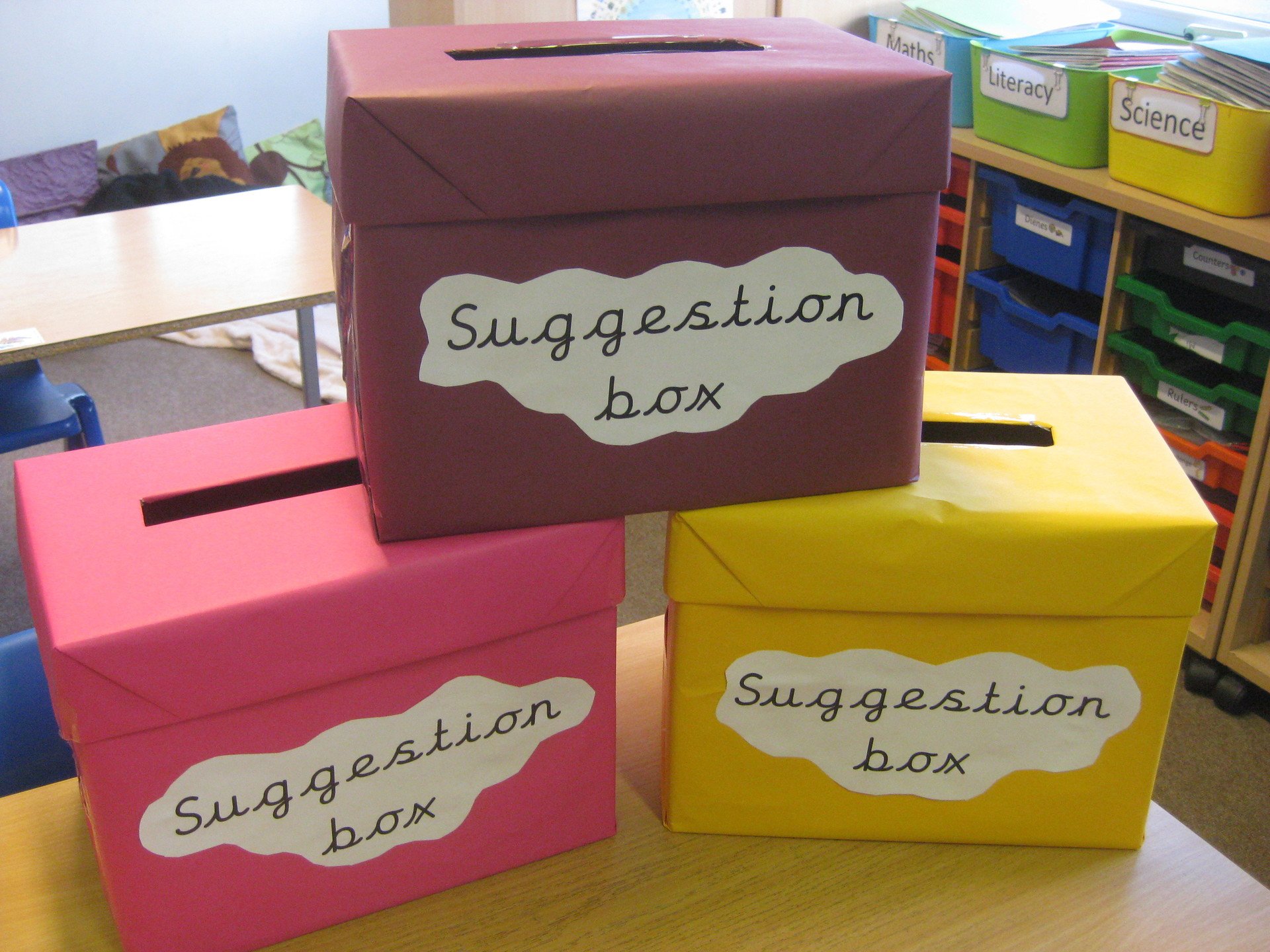 2019/2020
We have created recycling posters that we have put up around the school to encourage everyone to help save our planet!
In term two, as a school we participated in the Air Ambulance crisp packet recycling campaign which raise funds for the charity. Our Eco team did a fantastic job collecting crisp packets!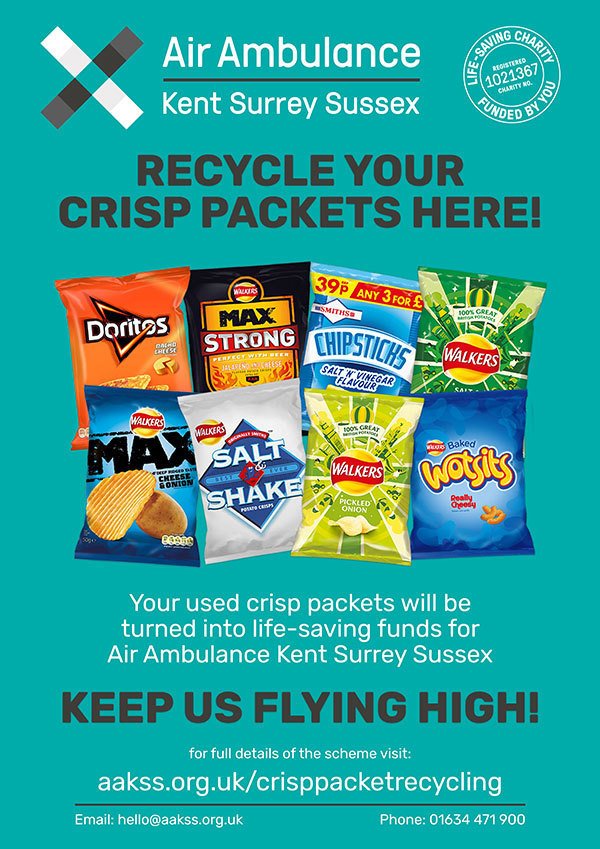 We also entered into a local competition to make a recycling poster. Well done to our two winners! We were lucky enough that Tracey Crouch was able to present the awards! Well done Maksy 6V and Isabella 4T!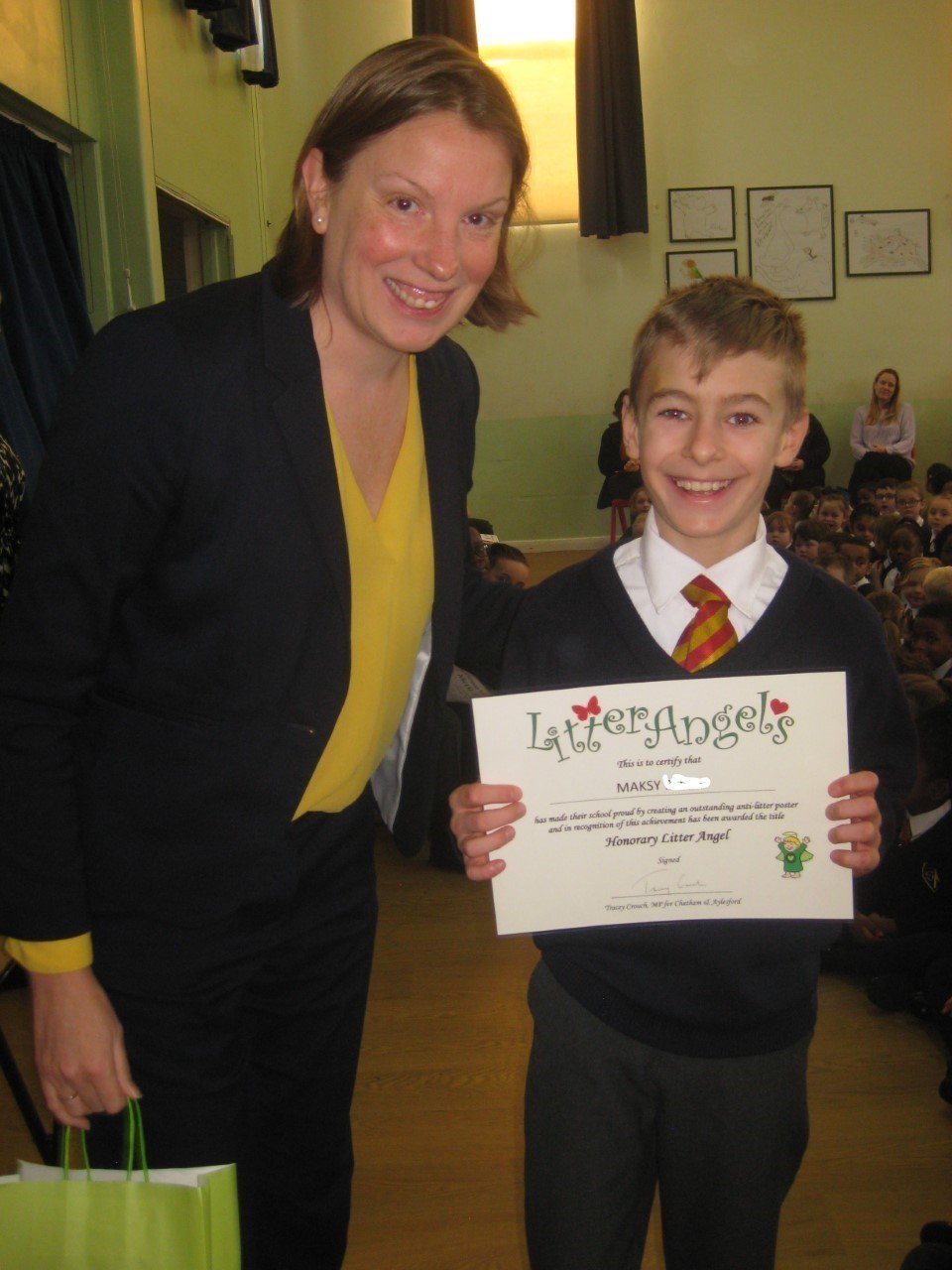 In term 3, we started litter picking on our school field. The school council team helped too!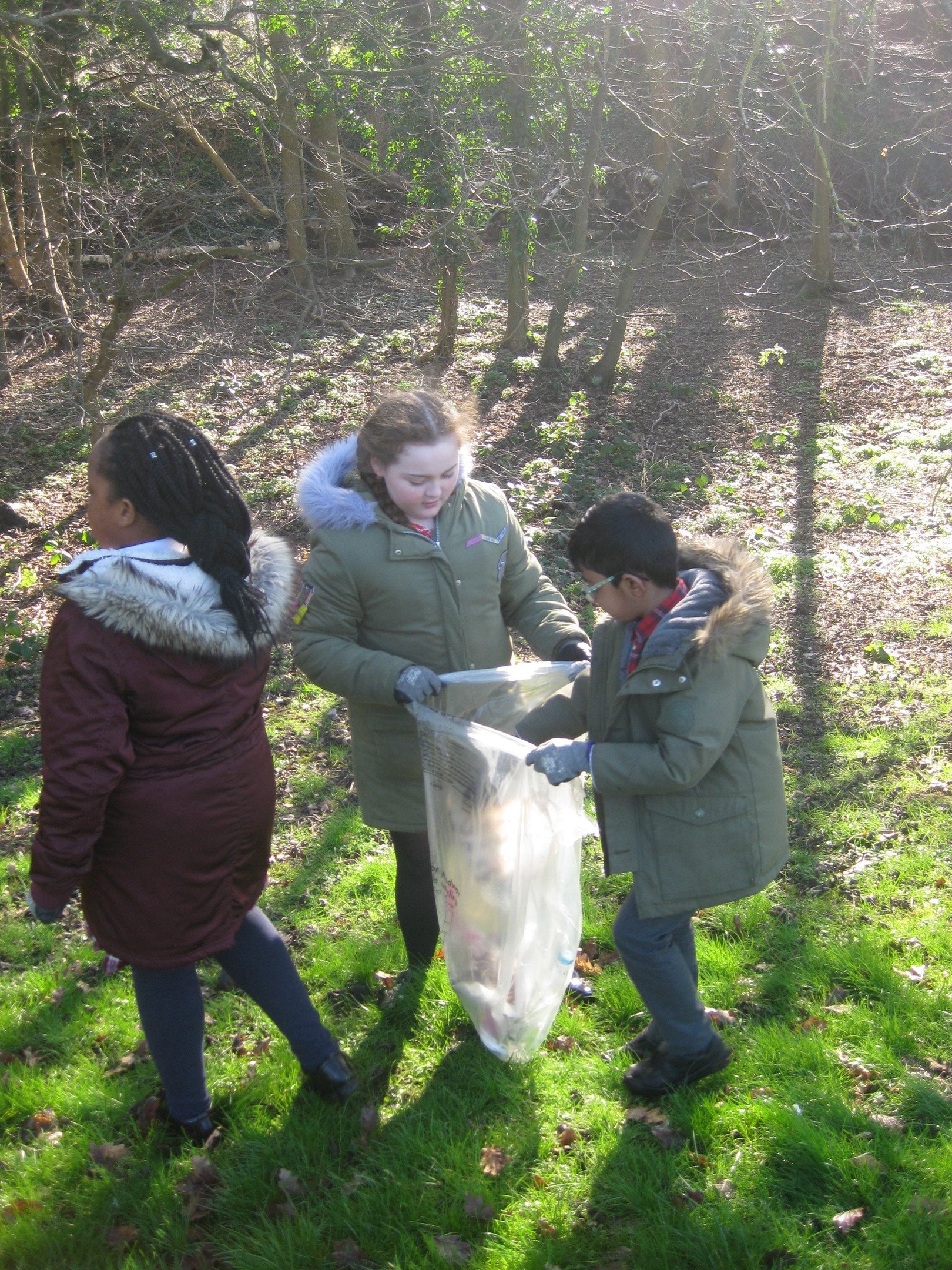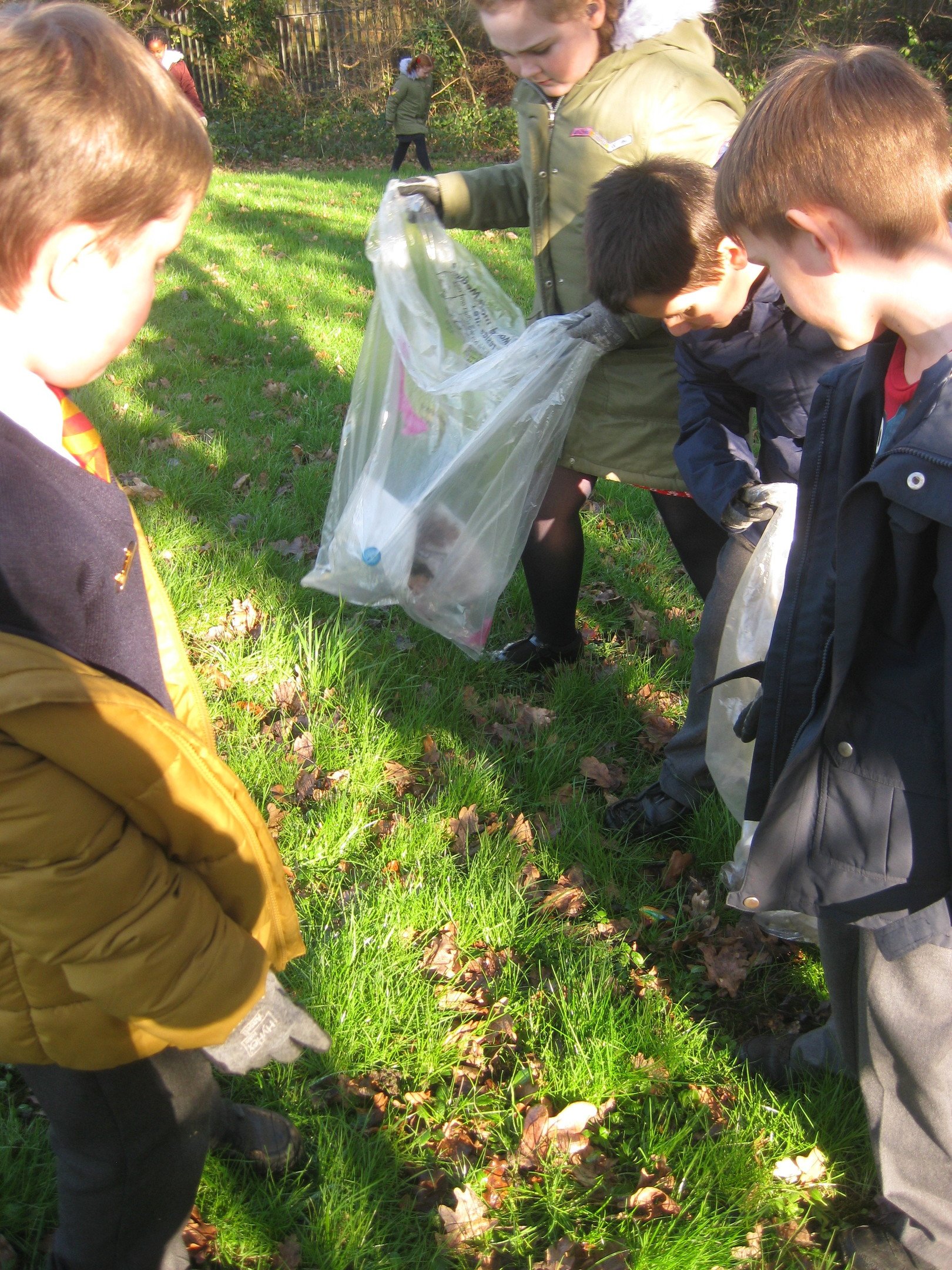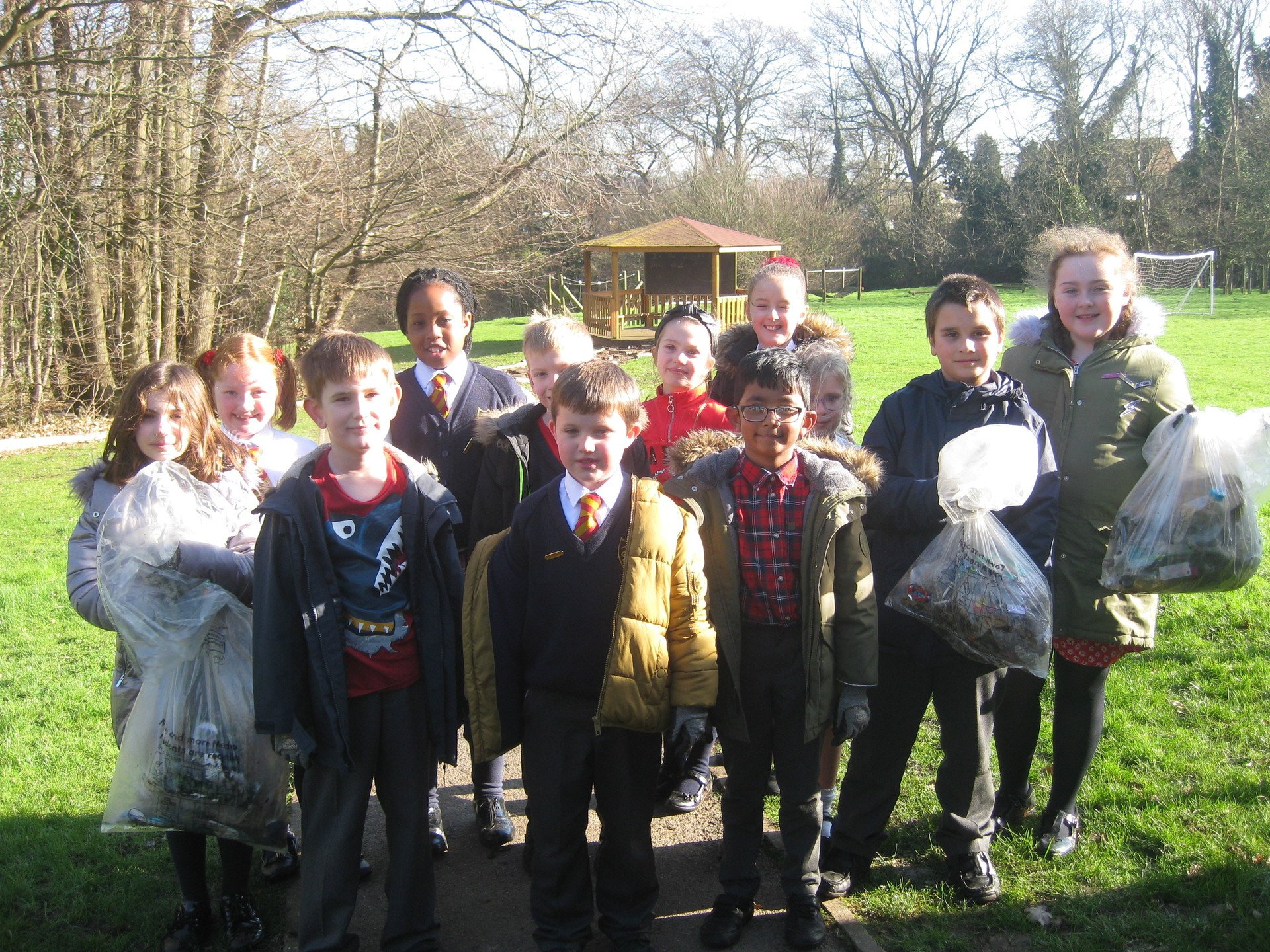 Enter text...