to Year 6
Miss Jones and Miss Campbell
Please click the link to the Year 6 Curriculum Evening Power Point 2020.
Year 6 Homework
Year 6 homework will be set on a Monday and due in the following Monday.
Children will be informed of their homework in class each Monday and the page numbers will also be posted to Class Dojo.
15.10.20 - Blitz Art
For our Art topic, we explored blending a variety of pastels using techniques such as our finger, tissue, pastel on pastel and stippling. We used these techniques to create a background for a dramatic Blitz scene. Then we created silhouettes from card to demonstrate London's vast landscape.
05.10.20 - Chickens
For the past two weeks, Year 6 have been caring for our school chickens. We have collected the eggs and Miss Jones and Miss Campbell have shown us how we can use eggs to make different things. Miss Campbell made a delicious cheese and tomato omelette, which her daughter very much enjoyed eating! Miss Jones made a Victoria sponge cake using 4 eggs.
08.09.20 - Gratitude
This afternoon, we enjoyed thinking about things we are grateful for. We put our ideas together on our Gratitude Trees in our classroom.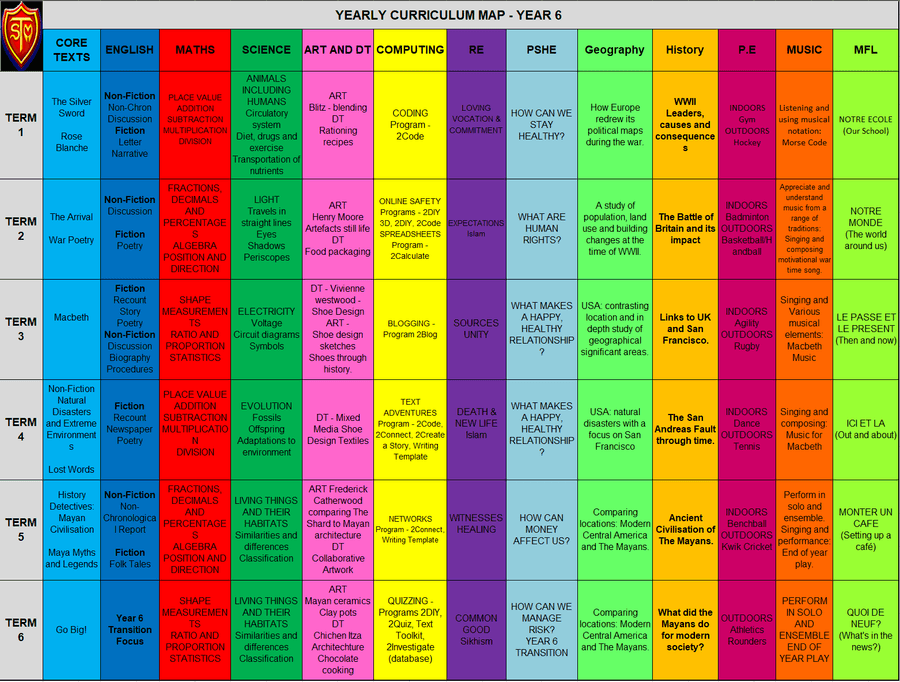 Maths
The principal focus of Mathematics teaching in upper key stage 2 is to ensure that your child extends their understanding of the number system and place value to include larger numbers. This should develop the connections that they make between multiplication and division with fractions, decimals, percentages and ratio.
At this stage, they should develop their ability to solve a wider range of problems, including increasingly complex properties of numbers and arithmetic, and problems demanding efficient written and mental methods of calculation. With this foundation in arithmetic, they are introduced to the language of algebra as a means of solving a variety of problems. Teaching in geometry and measures should consolidate and extend knowledge developed in number. Teaching should also ensure that your child can classify shapes with increasingly complex geometric properties and that they learn the vocabulary they need to describe them.
By the end of year 6, children should be fluent in written methods for all four operations, including long multiplication and division, and in working with fractions, decimals and percentages.
Your child should read, spell and pronounce mathematical vocabulary correctly.
English
See below for recommended reading lists, reading top tips and spelling lists.
Please find the books covered throughout Year 6
These books are subject to change. Please avoid reading these books at home as they will be covered in class.